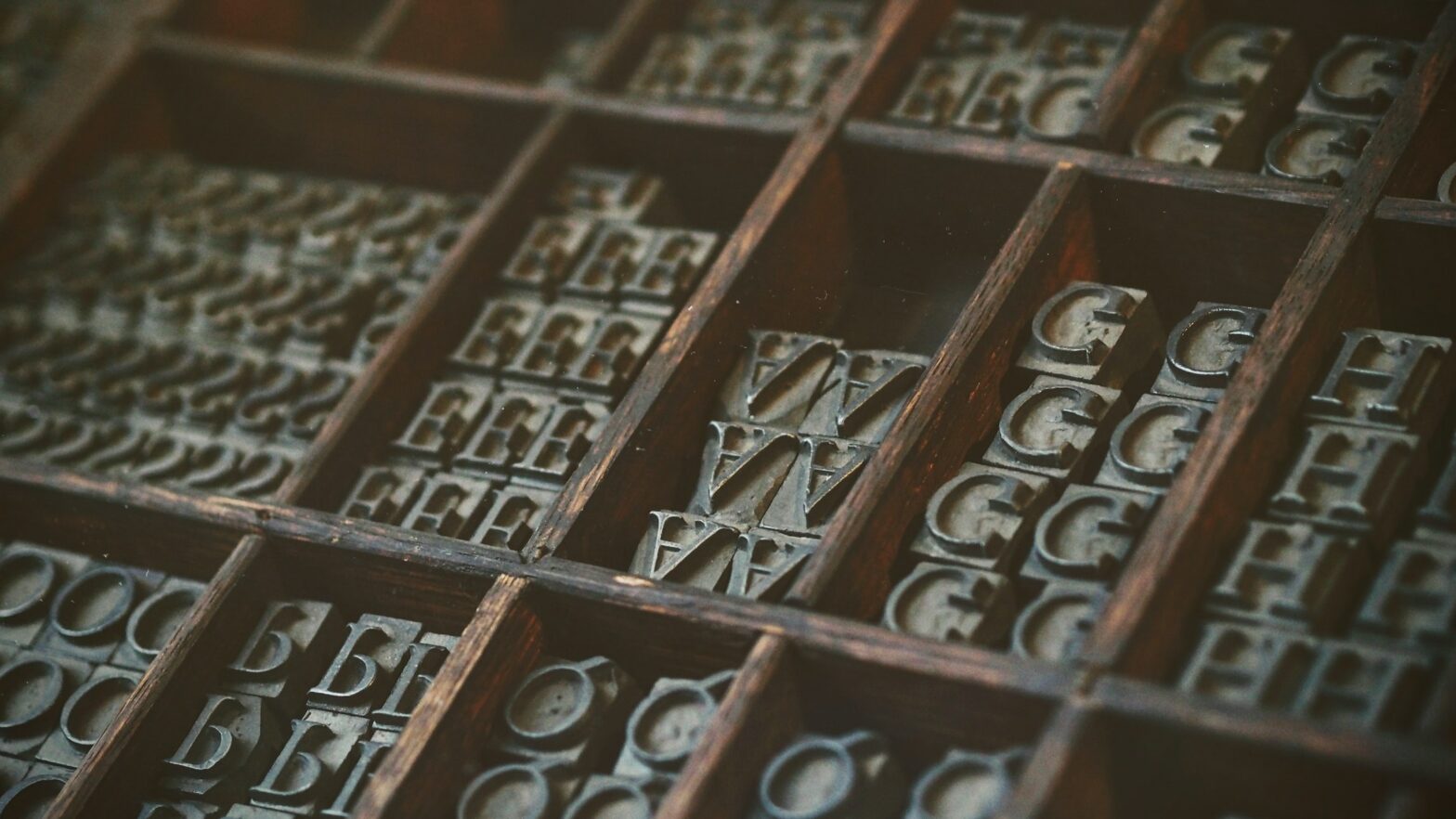 So far, news has gotten the worst of this conversation. It has been labeled "the speech that passes," "raw temporality," "that love of incident and passion," "information overload," and "a ruinous diet for the mind." Poetry, by contrast, is "the maturation of the mind," is "lasting" and "permanent," circumscribes the hour "by wisdom and love," and leads us "from the experience of incident toward the contemplation of the timeless and universal." Defined in this way, poetry and the news can reach no compromise. They have been assigned their place in the lists and the tournament has started. One of them must be unhorsed. But is the contest fair? Have we defined our terms accurately?
Let us reexamine our definition of the news. News is information about how circumstances have changed—a baby has been born, an elder has died, a crop has failed. In Scripture, most references to news have to do with judgment or war, or prophecies about one or the other. This is the kind of news that make the ears of everyone who hears it tingle, though it is less titillation than warning—the same sort of warning communicated by a sign that says "Bridge Out Ahead!" In literature, too, characters crave news because they crave information. Hamlet and King Henry are always asking for reliable facts that will help them lay their plans. In The Lord of the Rings, Aragorn boldly asks "What news from the North, Riders of Rohan?" because he needs whatever knowledge they can report to him. When circumstances change, we need to know. One cannot navigate life without news.
Journalism is the conscious pursuit and spread of necessary news. In the United States, journalism was cultivated as a way for citizens to keep up with events in their democracy. A person cannot vote well without good information, the reasoning goes, and the free press provides that information. (Thus, we have the First Amendment.) Even today, journalists believe their job is to find and pass on necessary information to the general population for the good of the country.
Of course, these lofty goals were and are funded through advertising. Remy Wilkins is right to point out that television, radio, and newspapers exist primarily to make money. Ever since news became an industry, people have complained about it. "An ambassador is said to be a man of virtue sent abroad to tell lies for the advantage of his country," Samuel Johnson wrote. "A news-writer is a man without virtue, who writes lies at home for his own profit." Too often, news organizations report not to inform, but to excite, as Wordsworth warned. A news channel is only as good as the number of its viewers, which means every available minute must be crammed full of whatever will keep people watching. Gotta keep that content channel open.
Yet we cannot dismiss the news nor journalism. If the journalism is meant to spread the news, and the news is defined as necessary information, then by definition, journalism is a necessary practice. The question we must answer is, "What qualifies as necessary information?" What makes news news?
In the Columbia Journalism Review, Jay Rosen defines journalism as "a report on what's happening over the horizon of our personal experience." A person can only be in one place at a time, and important things sometimes happen elsewhere. Rosen calls this the problem of "awayness." Journalism exists to solve this problem. You could not go to the town hall meeting because you had family in town, but you can read about the discussion in the morning paper. You were not there when the soldiers died overseas, but you can read their names in the obituary section.
In a response to Rosen's article, C. W. Anderson argues that, in an age of instant communication, we no longer need journalists to fill this role. I can find out what's happening in the Middle East from a young man who lives in Cairo. The president of the United States can let me know what's on his mind without having to hold a press conference. Certainly, we still need someone to interpret information for us, but "journalist" may not be the right word. (A better one may be "prophet.")
Anderson goes on to say that journalism may need to expand its focus to include not only the problem of "awayness," but the problem of time. When endless information is near-to-hand, we lose our ability to concentrate on anything but the immediate present. And that's a huge problem. James Wilson has shown us the incoherence of Ezra Pound's poetic practice of focusing on particulars and avoiding universals. Divorced from the past and glutted with information, we get nothing from the present. Anderson wants journalism to rescue us from this dilemma by reminding us of things that have happened before and may happen again, a category strikingly similar to what Aristotle calls poetry. Anderson says, "When is news no longer what's new but what matters?" Such a question may turn journalists into poets.
I say that poetry is, in fact, a kind of journalism. It is "necessary information," brought to us "outside the horizon of our personal experience." Poetry does not always solve the problem of "awayness," though it can. It is "good news from a far country"—a country that surrounds us, but constantly escapes our notice. More crucially, poetry addresses the problem of time—what lasts? What is necessary? In our current age of amnesia, the information we need includes the universal truths of poetry. To put it in blunt, First-Amendment terms, how can a citizen vote well unless he knows about the deep things of the world? Perhaps, on days when reporters have nothing new to say, newspapers could print, for the edification of their readers, a few pages of Idylls of the King? After all, the universal is as relevant as the specific, and more necessary for the healthy life of the mind. This is not as far-fetched as it sounds. On Good Friday, 1930, the BBC reported, "There is no news," and, for the edification of its audience, filled the rest of the fifteen-minute slot with piano music.
As Mr. Wilson shows, Ezra Pound and William Carlos Williams also believed that poetry should reveal vital information about the world. The world they saw had shifted on its foundations. If the world itself could change, poetry ought to communicate that universal truth. "Of forms changed," sang Ovid and believed he spoke the truth about reality. Was he wrong? Were Pound and Williams wrong to emphasize the new and the chaotic? Or should poetry be the kind of journalism that remains fixed, endlessly repeating the same lede? Should poetry, like the BBC broadcasters, proclaim "there is no news," and continue proclaiming it, on and on, world without end?
No, a wedding between journalism and poetry is not destined to be sterile. There is such a thing as "news that stays news," tidings so glad and unexpected that they are endlessly repeated, yet never grow old. A few millennia ago, an angel spoke to a mixed multitude of sheep and sheep-scented shepherds in a late-night breaking news segment, saying "I bring you good tidings of great joy." That good news (and it truly was news) staggered the shepherds and has continued to stagger human beings ever since. The gospel is an utterly new thing that has not yet grown old, and never will. The reason that it cannot grow old is that it is itself the Logos, the ultimate news. All our attempts at poetry and journalism can shave off only the slightest splinter of what this information means. It is vitally important, so a fit subject for journalists, and it is also the source of the "eternal symbolism, the mythology" that gives poetry its cool permanence. Like the best poetry, it reveals the character of God in the world, and like the best news, it is of vital, lasting importance.
---
Christian Leithart writes and teaches in Birmingham, Alabama.
-->