Ten years ago, in August 2013, Theopolis came into existence as Trinity House Institute, hosting our first intensive course on the grounds of Trinity Presbyterian Church.
We've had a decade of uncountable blessings.
We've offered a couple dozen intensive courses, taught scores of students, recorded hundreds of podcasts and articles, posted several hundred videos, published a growing number of books.
Come celebrate ten years of Theopolis at our Trinity Feast on the evening of July 18. Enjoy conversation, food and drink, music, a retrospective on Theopolis's first ten years from President Peter Leithart.
Our special guest will be Covenant College professor Kelly Kapic, author of You're Only Human, who will speak on the "Joy and Freedom of Being God's Creature."
---
The Joy and Freedom of Being God's Creature
Speaker: Kelly Kapic
Date: July 18, 2023
Time: 7:00pm, dinner beginning at 7:30pm
Venue: Christ Church Branch Cove, 575 Branch Cove, Branchville, AL 35120
Cost: $60
Register HERE.
We often are rightly reminded about the problems of sin, but far too often as
Christians we forget some of the beauties of being a human creature. We will
explore why appreciating our creaturely limits can help us better worship and
enjoy our God and also value others.
Join us on on July 18.
---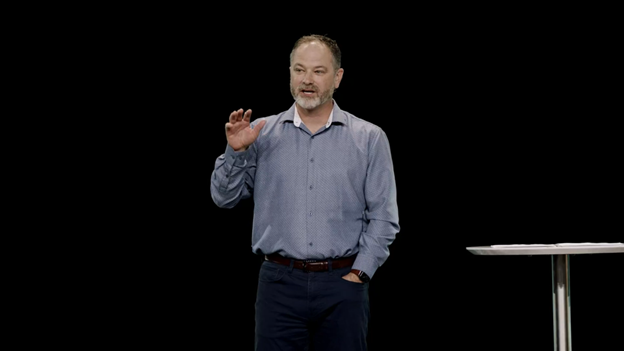 Kelly M. Kapic is Professor of Theological Studies at Covenant College where he has taught since 2001. With a PhD in Systematic and Historical Theology from King's College University of London, Kapic has written or edited over fifteen books, with his new book You're Only Human: How Your Limits Reflect God's Design and Why that's Good News in 2022 has won a number of awards, including Christianity Today's Book of the Year award in the category of Theology (Popular) and The Southwestern Journal of Theology's award in Applied Theology/Ethics. His earlier work includes Embodied Hope: A Theological Meditation on Pain and Suffering, which also won the Christianity Today book of the year award in the area of Theology and Ethics and World Magazine's Short List award for Accessible Theology Book of the year. He also recently completed two volumes with the economist Brian Fikkert called Becoming Whole: Why the Opposite of Poverty isn't the American Dream and A Field Guide to Becoming Whole: Principles for Poverty Alleviation Ministries. In 2014 Kapic received a Templeton Grant to be part of The Center for Christian Thought studying the topic of Psychology and Spiritual Formation. Currently he serves as part of the Core Research Teams for the Templeton funded studies called "Project Amazing Grace" and "Christian Meaning- Making, Suffering and the Flourishing Life."
---