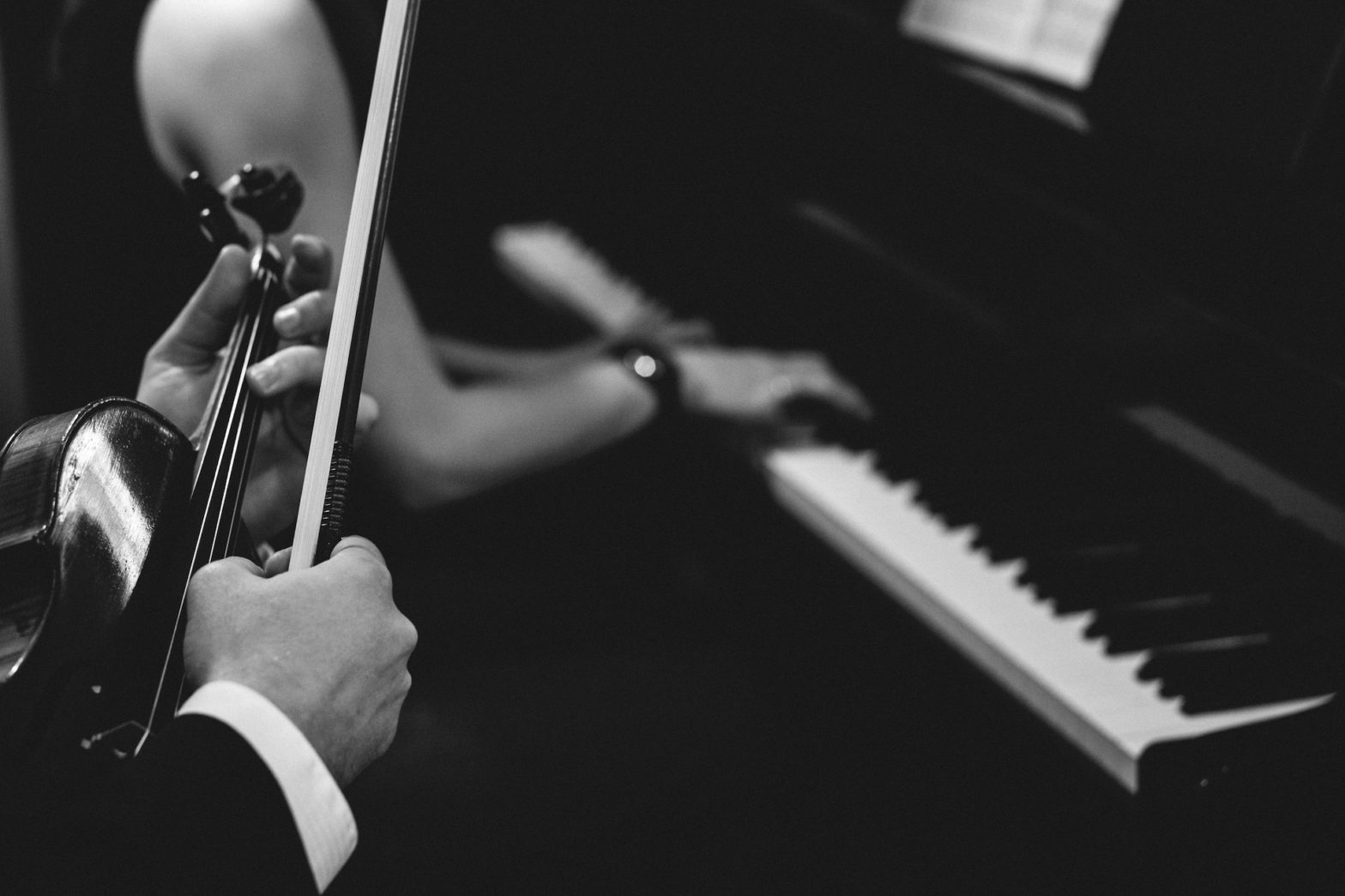 In response to John Ahern's essay, I want to offer a few observations as a working church musician about the street-level challenges to the conversation he wants to have.
The first is the way in which many American Christians use the word traditional when talking about worship and music. They often just mean "what I'm used to," which can leave us with as many different definitions of traditional as there are speakers. That subjectivity renders the word useless. We speak lovingly of "the great old hymns," but many of those hymns aren't especially old (or especially great). They're just the songs we grew up with. But the Christian tradition embraces far more than what we – whose lives are a blip on the church's timeline – happen to be used to. "What I'm used to" or "what I like" cannot be the canon. In all kinds of ways, we're too limited for that.
Few of us know even our own denominational traditions well. In some respects, that's innocent enough. We're not all called to be historians. In other respects, however, our ignorance shuts off riches that ought to be ours. Case in point: The aversion of many "Bible believers" to chanting the psalms – a biblical practice if ever there was one – owes a lot to their queasy conviction that it's uniquely "(Roman) Catholic." But the truth is stranger. Never mind for a moment the Orthodox, the Anglicans, the Lutherans, and other non-Catholics who chant psalms. The major Baptist hymnals, including African-American Baptist hymnals, published in the United States from 1843 to 1956 included psalms and other texts for chanting. (That's 113 years – enough to qualify as traditional?) The Baptist editors were following the lead of the highly influential Lowell Mason, a Presbyterian.[i] But how many Baptists and Presbyterians, having tasted only a sliver of their own traditions' pies, know that history? Would it make a difference if they did? (Want to be a traditional Baptist? Presbyterian? Chant psalms!)
A second challenge is how evangelicals use the word contemporary. When they ask for "contemporary music," they really mean pop. Arvo Pärt is as contemporary a Christian musician as anyone connected with Hillsong or Bethel. He's even popular. But because he doesn't write in a pop idiom, he doesn't count as "contemporary."
So the struggle between "traditional" and "contemporary" – as it's actually engaged at the congregational level – is often a struggle between a couple of too narrowly conceived categories. Some Christians who take issue with "traditional" worship are actually reacting, perhaps with good reason, against a shadow of the tradition's former self. (The waters get muddier: The "contemporary" services that some churches offer may be far more traditional than the "traditional.") People pit a constricted sense of "contemporary" against an equally constricted sense of "traditional." We need a more expansive sense of both.
***
Peter Leithart, in his response to John, wonders about the Orthodox. Do their musicians "struggle to harmonize tradition and vernacularism? Or is Orthodox liturgy so untouched by modernity that they don't even feel the weight of the problem?"
The Orthodox are surely the Christians with the strictest liturgical canons. No Orthodox music director gets up Monday wondering what hymns to sing Sunday. The liturgical texts were fixed, more or less, ages ago. But their musical settings – pretty much the whole service is sung, not merely spoken – are innumerable. "Every generation has its contribution to make to the liturgy," a bishop once told me.
Texts are settled, but musical expression has varied from culture to culture. Greek liturgical music, for example, doesn't sound like Russian, which doesn't sound like Middle Eastern.[ii]Compare this traditional ancient Greek melody for the quintessential Orthodox resurrection hymn ("Christ is risen from the dead, trampling down death by death, and upon those in the tombs bestowing life") …
… with this harmonized Russian chant …
… and with this African appropriation of the Russian chant:
American Orthodox composers have been urged to pursue an American Orthodox sound, a sound that's true both to the tradition and to its new soil. Vladimir Morosan is a Russian-American musician who has sought to answer the call. His "Christ Is Risen" casts the hymn in "an American folk style":
Notice where Morosan looked for "vernacular" inspiration. Not to pop music but to Appalachia, to true folk music. Is there something here to learn from? For composers the world over, folk music has been the gift that keeps giving. Antonín Dvořák, the 19th-century Czech whose music brims with Czech folk melodies and rhythms, is a classic example. Dvořák spent several years in the United States, directing a music school in New York. He wanted to explore what could make a developing American music distinctively American. He found his answer, and was delighted: African-American music. Black music, he believed, should be the well from which aspiring American composers drink deeply: "In the Negro melodies of America I discover all that is needed for a great and noble school of music."
Dvořák, a devout Catholic, didn't have worship music in mind, at least not exclusively. But of course the spirituals he had come to love were born of African-American Christian experience. If he could join our conversation, might he not offer American church musicians the same advice he offered more than a century ago?
We'd face a hurdle if he did: There is indeed a body of American folk music, including spirituals, but how much do Americans know of it now? I suspect that African-Americans generally know spirituals better than white Americans know other folk music. We just don't own our folk music – much less sing it together – the way some cultures do. I knew a young woman from Mexico who loved her pop music but could also sing by heart folk song after Mexican folk song. And she knew them not because she'd studied a book of Mexican folk songs but because she'd heard and sung them with other voices since childhood. Americans today have no comparable sense of shared musical inheritance. Unless we sing at church, we probably don't sing with other people at all.
One benefit of the Kodály music-teaching concept that John mentions is that students get generous helpings of folk songs. Christian schools using Kodály are sowing seeds that may eventually yield a harvest of musicians who can get tradition and contemporaneity dancing together. They may also know how to write congregationally singable melodies.[iii]
Many kids (at least in my teaching experience) haven't learned even the basic nursery-rhyme canon. Even at a Christian school, students don't know basic Christmas repertoire. Their churches sing nothing but pop. One likely long-term consequence of the evangelical appetite for the ephemeral: Decades from now, today's young worshipers will be hard-pressed to find a church still singing the songs they grew up on. The repertoire has no stability or staying power. It won't be cool anymore.
But there's good news from my experience, too: Children and youth are drawn to quality when they're exposed to it. Some young people at my church snicker at contemporary songs that already sound past their expiration date. They don't snicker at "A Mighty Fortress," even as it nears its 500th year, or at chanting Psalm 103, or at well-crafted melodies by living composers who know how to write for young voices. These things, too, are gifts that keep giving.
***
John neatly illustrates the melding of "traditional" and "contemporary" with Bach's Wachet auf. So much Christian music has managed to offer both continuity with the past and discontinuity – something fresh for the present. That seems meet and right for the worship of a God who neither stays stuck in the past nor trashes it, but is making all things new.
John points out that Gregorian chant has been "a relatively stable feature of church music." Like folk music, it has given composers abundant material to work with. Martin Luther adapted the Gregorian psalm tones, composed for Latin, to better fit German. Our melody for "When I Survey the Wondrous Cross" is Lowell Mason's adaptation of a Gregorian psalm tone. Another provides the foundation for his tune Ripley ("Hallelujah, Praise Jehovah"). Those psalm tones are just the beginning. Here's "Ubi Caritas," a Maundy Thursday hymn ("Where charity and love are, God is there …"):
The 20th-century composer Maurice Duruflé took it up, added to it, harmonized it, and gave it a "vernacular" French accent:
"Parce Domine," another Gregorian gem, was sung just last week in Rome during a prayer service prompted by coronavirus ("Spare, O Lord, spare your people"):
The Polish composer Feliks Nowowiejski gave it a Slavic accent:
I'm attracted to music such as this – music that grows out of and advances a tradition. The downside of most of these examples, including Wachet auf: They're keyboard and choral works. But the burden of our conversation is to contemplate the way forward for congregational song. Question, John: Is anyone today writing congregational music that marries the traditional and the vernacular?
***
John wants us to sing the psalms. He's right. We need a liturgical ressourcement, and it needs to begin with the psalter. In addition to everything else that might be said about it: Is there a better body of songs with which to "re-enchant" the world? Without for a moment downplaying the presence of evil, the psalms open our eyes and ears to a world of roaring seas, jubilant fields, clapping rivers, forests full of singing trees – a world made good by a God who is good, with the promise of more good to come.
May I add a plea to John's counsel? I don't think psalm paraphrases or wooden metrical psalms can do what psalms in the raw can do. Make singing the real things a priority. You can't beat them. Here's Psalm 47:2 in a real translation (English Standard Version). Try reading it aloud:
For the LORD, the Most High, is to be feared,
a great king over all the earth.
And here's a metrical reworking (again, read it aloud):
For the Lord Most High,
Terrible is He
In His dignity;
And His kingdom's girth
Circles all the earth.
These are the rhymes that try men's souls. For some singers, the sometimes-tortured phrases of metrical psalms are a distraction. (I find myself thinking, "Come on, what does the psalm really say?") The metrical rewrite of Psalm 47 obscures the Hebrew parallelism of the real thing. It jettisons the stately rhythm of "a great king over all the earth." And so on. Time, I think, to give doggerel a rest. Let's be humble: Lay off reshaping the psalms for a while – free them up to do their own shaping work on us.
***
A Presbyterian pastor friend called one day. He'd spent the morning sight-singing through the prodigious Advent section of an Episcopal hymnbook. Many, maybe most, of the songs were unfamiliar. And rich beyond his expecting. "I'm thoroughly depressed," he said. His reaction surprised me. Depressed? But the material had prompted a moment of self-reflection. "What are we [evangelicals] doing to add to this conversation? What do we have to offer?"
Our ears, at least. Theology has often been called a millennia-long conversation. As in any conversation, newcomers do well to listen before chiming in. The same can be said for the long conversation that is the church's song. Have we really listened? We've lost touch with things that should be part of us. It's hard to do something fresh within a tradition when we've tuned it out. Make the most of modernity's gifts. If we can't listen in person, let's listen online – to psalms, to Gregorian and Byzantine chant, to folk songs, to Lutheran chorales, to Russian chant, to spirituals. Sing them, too, of course.
That may sound like a step backward. It is in a way. But it's also an indispensable one for moving forward.
---
Paul Buckley is the director of worship and music at Grace Presbyterian Church in Ocala, Florida. He holds an M.Div. degree from Westminster Theological Seminary in Philadelphia.

---
[i] Lance Peeler, "'More Than Half a Fool': Elias Henry Johnson and Anglican Chant in Baptist Hymnals" (https://www.baylor.edu/content/services/document.php/100427.pdf). See the selection of "Chants, and Selections for Chanting" (C1-C52) in The Psalmist: A New Collection of Hymns for the Use of the Baptist Churches: https://hymnary.org/hymnal/PNCH1843?page=11.
[ii] I know that there are purists who see the development of harmony in the Slavic traditions as unwelcome "Westernizing." But take away harmony and the point remains that imported Byzantine melodies were Russified.
[iii] See Alice Parker, The Anatomy of Melody: Exploring the Single Line of Song (Chicago: GIA Publications, 2006). Parker, a composer and conductor, was a longtime collaborator with the choral director Robert Shaw.
-->