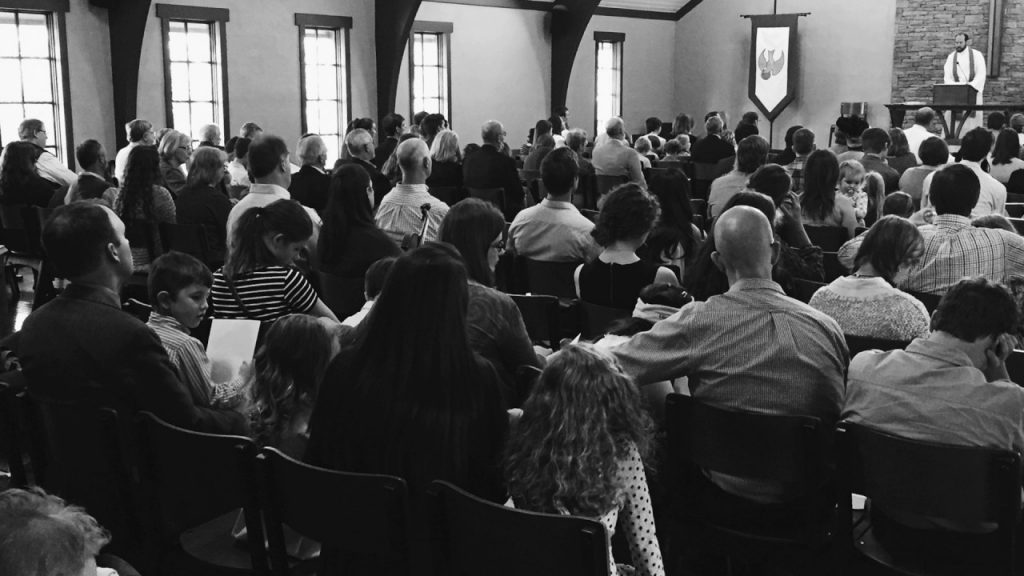 My friend was a crackerjack stage manager. We first met in the 1980s at a regional theatre, where I was acting that season in several plays and she was an intern in stage management. By the early 1990s I was a faculty member at the University of North Carolina at Chapel Hill, which houses a professional theatre, PlayMakers Repertory Company. My friend joined us as one of our productions stage managers. After five years or so, with a growing family, she moved to the university side of things and became a business manager in a series of departments throughout the university, where—and this will come as no surprise to anyone who knows a professional stage manager—she excelled and advanced.  Years—decades--passed. Then, three weeks ago, I was amazed and delighted to find her working again in our offices. I asked her what had brought her back. "One day in a meeting at work," she said, "I asked my colleagues if they had heard that Stephen Sondheim had died, and what a loss that was. I looked around the room. None of them knew who Stephen Sondheim was. And I realized it was time to come back."
Anecdotal perhaps, but submitted here, only slightly tongue-in-cheek, as evidence of the power of musical theatre to change lives.
Brittany Petruzzi's thought-provoking essay on "the highest form of narrative art known to man: musical theatre," sparked in me a host of associations—such as my friend's words about Stephen Sondheim-- with another accruing, it seemed, every day.
Take last evening. I was reading the late Meredith Willson's delightful But He Doesn't Know the Territory, in which Willson describes being in the audience for a production of My Fair Lady:   
"And then. After a perfectly timed lull, she suddenly speaks in upper class Oxford English as follows: 'The rain in Spain lies (sic) mainly on (sic) the plain.' And every time she says it, when I'm in the theatre, I get goose pimples. Not just a reaction. Goose pimples. Big ones. And that is theatre magic. I can't even stave it off when I set (sic) there and know it's coming and try my darndest to escape it."
As Brittany says, "As embodied creatures, we experience the world through sense perception. The more senses involved, the greater the impact." And the impact is not only cerebral, as we feel when cracking a crossword. No, it manifests bodily in goosebumps, in laughter, in tears. 
This leads to the question, why? Why the somatic response?  Brittany quotes Augustine regarding the interplay between the "passions" and "piety." 
"But I ought not to allow my mind to be paralyzed by the gratification of my senses, which often leads it astray. For the senses are not content to take second place."
Augustine is pointing to two ways of knowing, two ways of perceiving the world. His words called up for me the work of Dr. Iain McGilchrist, whose most noted book is The Master and His Emissary: The Divided Brain and the Making of the Western World. To offer a vast oversimplification, McGilchrist is concerned with the two hemispheres of the brain: the left hemisphere, "the Emissary," seat of reason, analysis, and specificity, and the right hemisphere, "the Master," seat of intuition, pattern recognition, and more general natural awareness. (For an abler explication of McGilchrist's work, see this short video: RSA ANIMATE: The Divided Brain - YouTube) McGilchrist believes we have gone astray in the West since the Enlightenment by allowing the Emissary, the left brain—reason, science, separation from Nature—to grow beyond its rightful role, and in so doing supersede the Master, the right, intuitive, brain. It was this past week that Rod Dreher, in his blog, quoted McGilchrist's assessment of life in the left-brained West:
The development of mass technological culture, urbanization, mechanization and alienation from the natural world, coupled with the erosion of smaller social units and an unprecedented increase in mobility, have increased mental illness, at the same time that they have made the 'loner' or outsider the representative of the modernist era. His apprehension of life has become fragmentary, and the welter of disparate information and surrogate experiences, taken out of context, with which we are deluged intensifies the sense of fragmentation. Increasing virtuality and distance from other human lives tends to induce a feeling of an alien, perhaps hostile environment. Social isolation leads to exaggerated fear responses, violence and aggression, and violence and aggression often lead, in turn, to isolation.
Theatre, and musical theatre in particular (whether one is rehearsing, performing, or observing), with its communal experience, consonance, harmony, and other salutary attributes, serves as an obvious antidote to the anomie outlined by McGilchrist. As Brittany says, "…nothing readies you for action like being a part of the action yourself. From almost the moment you walk in to take your seat, musical theatre has already begun to work its magic."
Can we more specifically tie this left brain / right brain paradigm to the theatre? We can. In his 1984 book, A Sense of Direction: Some Observations on the Art of Directing, the late William Ball, founder and General Director of the American Conservatory Theater, writes:
"It is generally agreed that the work of the human brain falls into two major classifications. Under the term 'critical Brain' we will include aspects of thought such as rationality, judgement…analytical process…Under the term 'intuitive brain' we will include characteristics such as emotion, hunches…imagination, sensory experience…"
Ball continues, "When 'left' and 'right' brain are working together in harmony, all activities are enjoyable and one feels fulfilled." Specifically, Ball describes the experience of an audience member fully engrossed in a performance:
"…the major characteristic of this …period…is that belief has drawn the viewer into complete absorption, an unconscious experience during which he loses track of himself. He doesn't know who he is anymore. He has relinquished critical judgment…"
"What happened was that through the medium of belief his consciousness transcended to a state in which he is in complete unity with something outside himself. During that phase he was completely unaware of his physical comfort, his future, his past, his problems, his longings, everything about his life was completely surrendered... This experience of unity is rare and special. Most people regard it as enjoyable, charming, healthful, spiritually renewing, even inspiring; this moment of unity is usually experienced as refreshing, and once experienced, most spectators look forward to frequent repetition."
William Ball, a great man of the theatre, decades before McGilchrist's much more detailed analysis of the interplay between the left and right hemispheres of the brain, offers here a path to a different, "healthful, spiritually renewing" kind of knowing. 
All well and good. Is there authority for associating this "spiritually renewing" way of experiencing the world with Christian practice and belief as well as with theatre? Rely on it.
Most notable of all for me in recent refractions of Brittany's essay was an exchange on Jordan Peterson's podcast between Peterson (also cited by Brittany) and his guest, Dr. John McWhorter of Columbia University. The conversation had narrowed to thoughts about finding a sustaining reason for existence in today's world. McWhorter:
"Once you go further, you have a need for something larger, which I fully understand…And I myself, I have religion. What people get out of religion I get out of—and this is, it's going to be taken wrong so I have to put it carefully—I get it from musical theatre. And I don't mean I'm really into Liza Minelli. No, it's not grand old ladies in dresses and things like that. It's actually the primal thing of life being set to music, including its regularities and its harmonies, and probably culminating in people all doing things together, partly in rhythm and singing in big harmony. To me, although I know that isn't real, it seems to give life a kind of a transcendental meaning. And to me, that feels like church."
Here is McWhorter drawing together the threads of Brittany's argument, while including aspects of McGilchrist's and Ball's thoughts on instinctual ways of knowing: "…the primal thing of life being set to music, including its regularities and harmonies…"
But we're not done. Peterson, picking up on McWhorter's caveat, "…although I know that isn't real," then comments:
"It's so interesting what you said, because on the one hand you are deeply gripped by this theatrical representation, and you're unapologetic about that. And you also think of it, at least personally, as something that is deep and profound, and meaningful, at least to describe it in quasi-religious terms. And then the critical mind comes up and says, 'Yeah, but that's not real…'"
Ah yes, our friend the "Emissary," the critical mind. Peterson continues:
"It seems to me that there's more reality in literature, in a very profound sense, than there is in the fractionated view of much of the scientific enterprise. And for a bunch of reasons. It isn't obvious to me at all that science can truly guide our actions, because we have to make value judgements. But when you watch a great theatrical performance, a gripping theatrical performance, you're being informed as to how to perceive an act, which is a vital thing to be informed about, and you're doing it collectively, you're doing it to music. And you know, I've watched many rational cognitive psychologists, especially-- essentially kind of dismiss the whole creative enterprise…as sort of cognitive epiphenomenon. And that's not right. That's not only wrong, that's really, deeply, backwards. It's way, way more important than we think it is. And it's more real. How else could it unite us if it isn't real?"
And in this uniting, this "rhythm and singing in big harmony," this "primal thing of life being set to music," whether in the theatre, in church, or in the world, we find a sustaining context that can serve as an antidote for McGilchrist's isolated and fragmented modernist loner.
In closing, shall we unite in some big harmony? Shall we engage left and right brain, think and feel, and perhaps raise some goosebumps? Big ones? Let's. Here is Mark Hartman, supremely talented and erudite musician, in his role as Music Director of the Guthrie Theater's 2017 production of Stephen Sondheim's Sunday in the Park with George: https://www.youtube.com/watch?v=SsgT7ZdlXrI
On an ordinary Sunday. Go figure.
---
Ray Dooley is a member of PlayMakers Repertory Company, Chapel Hill and Professor Emeritus in the UNC-Chapel Hill Department of Dramatic Art.
-->