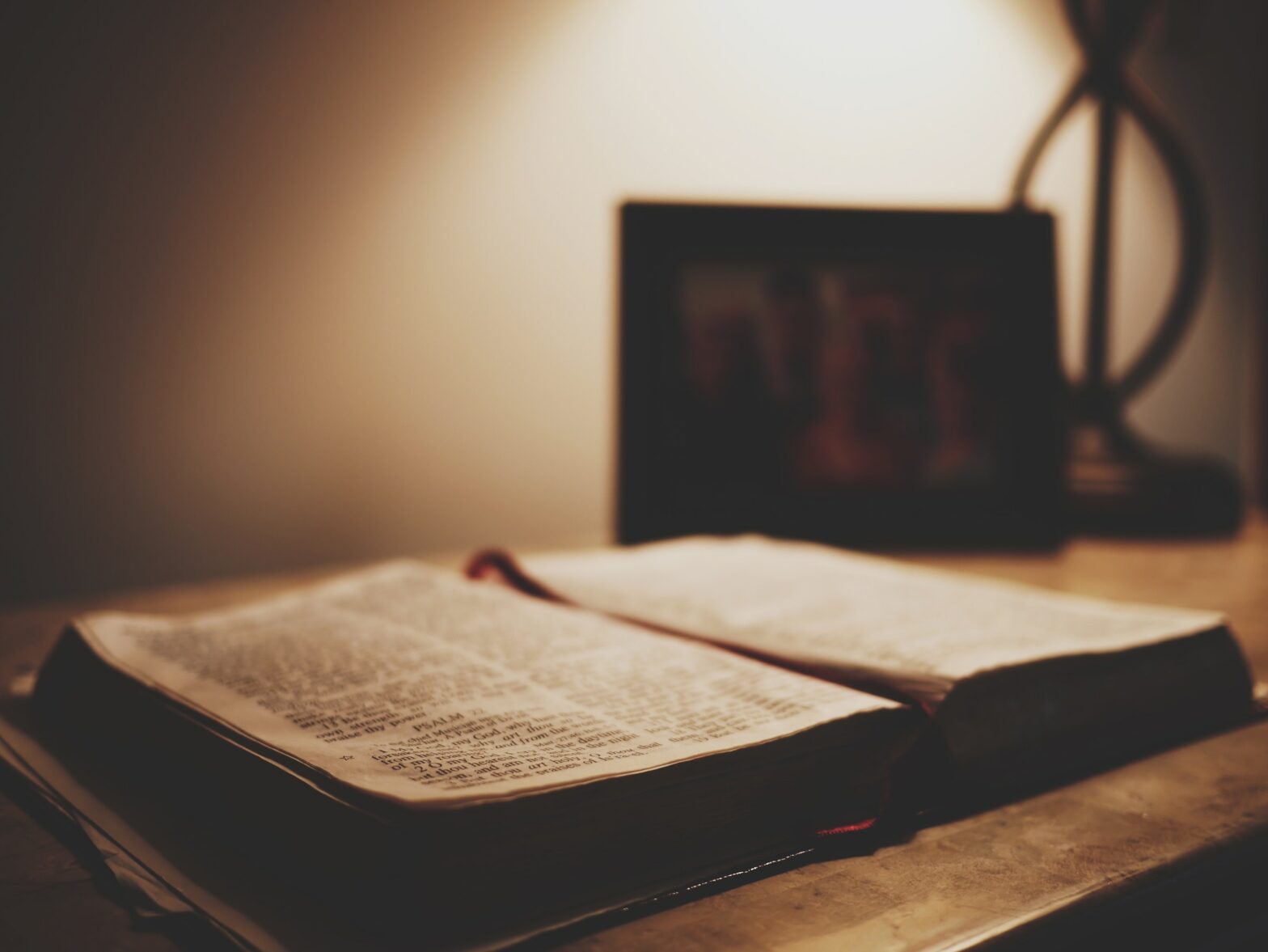 Timothy Troutner has written a wonderful essay on reframing the limits of apophaticism. I agree with everything in it! I might, however, place emphases differently, nuance this or that assertion, and finally set the topic's compelling concern in a slightly different cultural locale. Thus, while Troutner's later theses among the five he offers are perhaps more interesting, historically and logically, I will concentrate on the first thesis mostly. For attention to this thesis helps engage Troutner's courageously pointed question, "Why have the dangers posed by a metastasized apophaticism largely been overlooked?"
I believe that a strong theodical impetus lies behind at least modern apophaticism (and I would argue that this is what makes it "modern"; and why Hegel, pace Troutner, really is a problem, not just for modern apophaticists, but for all of us). This needs to be acknowledged by modern apophaticism's critics, since any response has to engage its deeper concerns: the world is a pit of human cruelty, in which are mixed the great cataphasicists of most religions, especially Christians. "Silence is peace" seems a plausible conclusion. Modern apophaticism, however, has tended in two practical directions: first, nihilism (the merger of Nietzschean ressentiment and power both, as in e.g. identity politics); and second, intuitivist dogmatism, desperately pursued as an increasingly rigid progressivism within the twilight of flickering moral shadows. The two directions often merge. Of course, there is a third direction: simple despair.
Christian cataphaticism must both face into apophaticist worries over its own moral plausibility, and also not simply allow an apophatic turn to surface unconsciously (which many cataphasacists do) as a form of ducking the problem of the seemingly elusive righteous and beautiful life. The only plausible (if not necessarily persuasive in a subjective sense) response to the mire of modern apophaticism is indeed an incarnational one, as Troutner suggests. But such a response must itself be embodied, in the sense of discipled witness.
Thus, my only worry in Troutner's persuasive essay is that a focus on a doctrinal framework – say, "neochalcedonianism" – become a substitute for the practice of language-learning by grace: cataphatic obedience. The framework is hardly otiose, but it needs to be enacted somehow to present its truth. But that's the same worry I might have of the more grammatical and "regulative" understandings of Christian language and its articulated claims (ones Troutner questions), that do indeed appear ultimately subversive of any recognized relational substance between creature and God: they end up being "just" words. By contrast, something that is divinely "regulative" will be given a form by God, however understood, and is hardly ever "merely" regulative: to act according to a divine rule is to act with God as orderer, to be a receiver, by definition.
So I want to dwell on the first thesis. I was formed, via people like George Lindbeck, in that realm of claims that is laid out e.g. in Troutner's footnotes 8 and 12. All their books were assigned to us, not as certainly true, but as more likely than others. The "Yale School's" anxiety over fundamentalism was often palpable. However, people like Lindbeck didn't really believe in the exhaustive dissolution of revelatory substance implied by the "total" aspect of their (mostly Thomistically-related) apophaticism. No one does; it's like being a "total sceptic". In fact, just as the radical idealist apophaticists ended up, not as nihilists, but as political progressives, "regulative" apophaticists ended up being rather conservative border-guards of the church. Kant, as Troutner rightly argues, lies behind some of this, less weightily in this sceptical and more decisively in his moral, indeed moralistic, costume.
But neither the progressive nor the conservative side of apophaticism seemed to engage the miraculous character of divine grace as fundamental to created existence itself, and hence of created existence itself as a fundamental aspect of revelation: if I am alive, I know God as He who makes me. Furthermore, if creation is a fundamental aspect of revelation, then the revelation of the Son is its yet more primordial ground: that I know my Maker as the giver of my life is to know the Maker-as-Giver before and beyond any other claim; knowing is knowing this. And knowing other things may or may not have anything to do with this.
This is not simply a matter of restricting our knowledge of God to his "effects", which can be catalogued. Existence is not an effect, but the site of knowing and thus of revelation itself. That is, one could agree with all the claims of the radical apophaticists – I sort of do, even to the extent that "reception" is itself a divine gift (occasionalistically granted) – but recognize their own limited reach relative to the reality of God's own acts in being "our" God and creator. If I live in this relation to God truly, I am still left in the position of utter cognitive incompetence, except that, with respect to "this man", as it were, I "know one thing: I was blind and now I see" (Jn 9:25). This conjunction stands for the breadth of God's self-giving in the Word. Every word that proceeds from the mouth of God enacts my life, just here; and it does this, logically, prior to any information or reference it carries: to be is to be-from-God and with God.
Regulative apophaticism (despite what some of its proponents suggest), then, is fulsome, never "merely"; it is always vivifying, never stultifying, because it offers "language" – that active ingredient to all human life -- as a gift for living, before it is a means of referring. Language comes with life. (Whether we wish or need to trace this reality back to a Trinitarian dynamic is something I am less convinced of.) Language is also, then, survival. This is important to note. Language is not reality, in any exhaustive way, but it is tied essentially to the extension of existence. Even feral children – if they truly exist as a type (which is debated) – are not without language of a kind, and people like Rousseau and others early wondered about this in their imaginative speculations about language. If essentially life-accompanying and promoting, language, like existence itself, is always revelatory of God, simply in being spoken at all. This is true for, above all, the language of Scripture.
Let me use an analogy, drawn from my experience with a family member who has recently suffered a serious stroke, and cannot properly speak. There are two kinds of speech disabilities that generally result from strokes, with each depending on what part of the brain is affected. Simplistically explained (all I can muster), one kind of disability – so-called "Broca aphasia" (the names refer to early researchers) and linked to an injury in the general left frontal lobe -- obstructs the production of words: patients hear and understand language, but have trouble themselves "finding" the words to utter. Another kind of speech disability associated with certain strokes is known as "Wernicke aphasia", affecting an adjacent area of the brain. In this case, patients seem unable to understand language, even though themselves quite capable of speaking words – yet speaking often in incomprehensible streams of nonsense sentences.
The human brain, that is, delegates language – its comprehension and speaking -- to two different parts of the brain, and these don't always work together. People, however, can live mostly normal lives with one or the other form of aphasia. The world goes on, and us in it. But recovering from the speech disabilities of a stroke often requires reconnecting the neural pathways between these two parts of the brain. This involves, curiously, utilizing other parts of the brain altogether, parts that control feeling and persistence, and applying the tools of these areas to the work of reconnection. It turns out that repetition of words linked to referents (and simple musical and rhythmic exercises are very effective in signaling these links) is a key element in this recovery.
Where would we locate the burden of our apophatic condition in this analogy? According to Thesis 1 (rightly) modern apophaticists would probably see the problem as a lack of conceptual adequacy – Wernicke aphasia. But in practice, this inadequacy in comprehension has been used to deconstruct and dismantle the actual words of our speech about God – Fathers and Sons, commands and obedience, sacrifices and psalms, heavens and hells, healings and resurrections; in short, dismantle Scripture language itself. The 19th-century liberal attempt to dwell on reframing comprehension according to the re-learned concepts expressed in new words -- sacrifice "means" love (not literally killing something), obedience means, well, love again (not submission to a directive) – turned us all into Broca aphasiacs, and that left the terrain open for the concrete and relentless constructions of selfhood that lie behind most progressive politics. This indicates to me that the problem actually lies on the "Broca aphasia" side of the analogy: words themselves – because it is the words that God has given us that form the moral and theodical obstacles of our era, not first of all the ideas (these follow often only vaguely in modern polemics); words in their particularity and in their simple and direct articulation.
Now to the actual analogy, applied in this case just to Scripture (and not to dogmatic formulations per se): is Scripture a set of words to be articulated, or a set of referents to be comprehended? Surely both, we think. But does God "give" us each aspect? Or all the time? Is it possible that we are given words whose comprehension – as with a Wernicke aphasiac – eludes us, at least in many profound ways? This is surely true when it comes to translation of the Scripture, eg. with proper nouns: Jesus, Yehsua, Iesu; or titles (become proper nouns) like Messiah or Christ. It is not clear that these names elicit quite the same comprehending focus; yet they are all properly given for the same referent, that is, a referent we do not wholly grasp.
The principle of Scriptural translation is a fundamental given in Christianity; but it is problematic when it comes to questions of words and comprehension, and the phenomenon has given rise to much debate. With Augustine, though, we may wish to insist on God's guarantee behind Scriptural translation (within certain contested limits) that would establish -- we would say "by grace" -- the equivalence and even identity of certain referents tied to specific words. In a world of (religious/theological/philosophical) Wernicke aphasiacs, manipulating a range of words generated by multi-faceted (divine) Scriptural speech, God makes it so that "Messiah" is Christ, is Jesus and Yeshua, whatever it is you or I are thinking when we say these things. Our job is to learn their meaning in such a way that our lives take on the shape of their (initiating and divinely given) subject. This is a "transcortical" apprenticeship.
What this would mean is that words are powerful in themselves, and divine Scriptural words in a supreme degree, and that our usage of them, over and over, through time and circumstance, represents our opening to their reach. Any explicit language has levels of incomprehension built into it. Repetitions, unconscious habits, unarticulated intuitions unceasingly applied only gradually provide a maturing individual a conscious form of speech that embraces somewhat a set of ever-shifting comprehended referents. Yet if we were to peel back the layers of this learning, back to earlier moments of our listenings and utterances, we would find behind our sophisticated articulations of today a host of complexly stacked unknowns and misunderstoods. Cataphasis is itself the gift of life of practiced repetitions lived under the Lord's tutelage over time.
Thesis 4 (as I receive it), now filling in the steps with the realities of the Divine Persons, fits all this, and "all this" follows from the divine life. Cataphasis involves such a comprehension or repetition, receipt or production in the hands of the Triune Lord who is our God. How a "chastened negative theology" "finds its place" in this vision is also indicated: for it seems as if, fundamentally, an incomprehending receipt lies at the base of our speech, to and about God (and the world); yet because it is a receipt of the God who gives himself – here Maximus' far richer incarnational vision comes into play -- our speech is guaranteed a divine and infinite value and power. What I would emphasize, in all this, is the way we grow in this spoken life, from incomprehension to an ever more fully divine comprehension of our selves. We could call this growth "cataphatic obedience", the ordering of a life that itself bespeaks, in a major instance, the Scriptures it hears, reads, and utters. This, finally, is a key response to modern apophaticism's moral anxieties: that what is spoken truly be truly apparent. The Word and his words are life.
While I don't exactly "worry" over Thesis 5 (as it specifies Thesis 4's dogmatic embrace), I would caution against having such dogmatic terms – given in a denominated framework, whether "Neochalcedonian" or otherwise -- substitute for divine action and the divine life itself.  Still, apophasis, properly deployed, is not about whether this or that term applies to God.  Apophasis is a different category:  it is about how we define comprehension itself.  It cannot properly be opposed to cataphasis except when it is grasped at by the moral desperation of a flailing world.  Understandable, perhaps, but so grasped, the term is misused or misleading.  Even "nature", "hypostasis" and the rest can be linguistic gifts, though always of unidirectional value, from heaven to earth as it were.  Apophasis describes the basis of human linguistic comprehension that is ordered to cataphatic enunciation: God's grace.
---
Ephraim Radner is a Professor of Historical Theology at Wycliffe College, Toronto.
-->