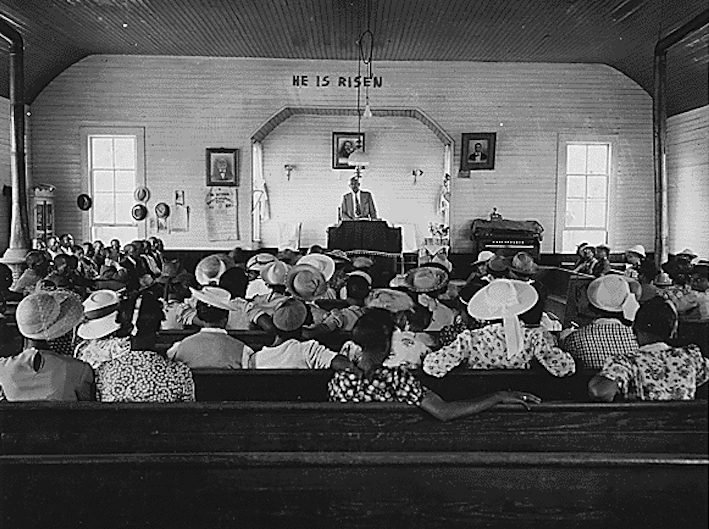 A Few Observations on the the Road to Racial Harmony
I appreciate the words and cautions from each of the writers within this conversation. While the backgrounds of these writers are diverse, they share a common understanding that there is a problem, particularly within American churches, regarding racial/ethnic harmony. Some write from personal experiences. I can add my own experiences of growing up in southern Maryland as a part of the only black family, for the majority of the time, in our neighborhood. While our neighbors were gracious and kind to us, the students in the local public school were not the same. I was the only black kid in my class, and one of less than a handful in the entire school. Mom and Dad wanted a different life for their children than they had in inner-city Washington, D.C. Unfortunately, judging from the names I was called, not everyone in my school shared the sentiment.
My parents moved me from that school to a predominately black private school closer to D.C. While I was no longer an ethnic minority there, I was still an outsider because I lived in a completely different community than most of my classmates. I was ridiculed as much in the predominantly black school as in the predominantly white school. These experiences had a profound effect on my worldview. I did not hate the white kids nor the black kids; I just didn't understand why they hated me.
The subsequent years included experiences that continued to shape me. When I began dating the white lady who would later become my Bride, our Bible college friends and several professors warned us against such a relationship, lest we "live in sin before God." I've also seen how Christ's multi-ethnic vision could soften cold hearts hardened by prejudice and hatred.
In seminary, I was a member of a student group of black seminarians who sought to promote an appreciation for the works of God among black brothers and sisters and to pursue an ethnic harmony that celebrates both our unity and diversity in Christ. Unfortunately there were both students and professors at this Southern Baptist seminary that questioned whether such pursuits were necessary. At the same time, my young family had some of our most incredible years of church fellowship in a Southern Baptist community deeply committed to ethnic harmony, located just minutes away from that same seminary.
I've experienced the steps forward into true multi-ethnic Christian fellowship, but I've also experienced the steps backward into the more familiar, perhaps more comfortable "birds of a feather" mentality. In all of these experiences, I believe that the Lord has both lowered and raised my expectations. While I certainly will not make any lofty goal to untangle every issue in this article, I do want to share some of my observations, and I hope it will be relevant to our conversation. For sake of space, I will limit my brief, inexhaustive words to the context of Christians and churches.
The glass, for believers, is always half-full. Ethnic harmony is not wishful thinking for the family of God. It is a present reality, purchased by the blood of Christ. In Christ, we are already one (Gal. 3:25-29; 1 Cor. 12:12-13; Eph. 4:4-6). We do not strive to create unity, but, as Paul instructs, we must be "eager to maintain the unity of the Spirit in the bond of peace" (Eph. 4:3). And because our unity is not only our desire but the very initiative of Christ (cf. John 17:20-24), we can be confident that we can and will experience this bond forever.
The glass, for believers, can still nevertheless feel half-empty. If the first point emphasizes the indicative (we are), this point emphasizes the imperative (we must be). Unfortunately, we have not seen a wholehearted, unified stand by the church to eliminate racial prejudice. There has been support for statements against it, but support wanes when it comes to actual solutions. There are disagreements over definitions, over history, over past experiences, etc. Some of these disagreements are legitimate, but others are disingenuous attempts to undermine any prudent efforts for reconciliation. To this end, I grieve that too many of us, on this matter, are not living as men and women after God's own heart.
The tension between half-full and half-empty calls for humility, wisdom, and grace. Humility recognizes that we do not have an exhaustive understanding on the whole human experience. There are many who suffer in ways that I have never suffered. Systems that may benefit me can simultaneously harm others. We must, therefore, guard from dismissiveness. Wisdom demands that I acknowledge the nuances that complicate matters. For instance, there are enough white believers who have fought against racial evils over the centuries in America to caution from using overgeneralized language that ignores such evidence. Likewise, the many black success stories do not negate others' struggles. Given such nuances, one-size solutions may not fit all situations. Grace demands that we love those who may not love in return, forgive as we have been forgiven, seek to listen and to empathize, repent where we have sinned, and pray fervently for the Spirit to transform hearts.
We must remember that racial/ethnic harmony is not limited to black and white. There are other ethnicities and cultures that add more nuances (and complications) to the conversation. Can we have a proper discussion about ethnic harmony without also including the many other voices that contribute to the body of Christ? If such a conversation is understandably difficult to accomplish, should we recognize and acknowledge the limitations in our pursuits?
Should the church's public witness include racial harmony? If the world will know that we are Christ's disciples by our love for one another (John 13:35), and that the Father sent him by our unity (John 17:20-21), then does our public witness entail, in part, our demonstration to the world of Christ's power to create a people who love one another across ethnic lines?
So I live in tension. I lower my expectations because I know that sinful people do sinful things, even in the church, and thus I may not see what I've longed to see in full form right now. Yet my expectations soar, for I know my God is able, and he has already purchased a people from every tribe, tongue, and nation; thus I will see the multi-ethnic body of Christ at his coming. We're a mess, but in Christ we hope.
---
Ronjour Locke serves as Instructor of Preaching and Urban Ministry and as Director of the Center for Preaching and Pastoral Leadership at Southeastern Baptist Theological Seminary. He and his wife, Annie, have been married for 15 years, and they have four children.
-->