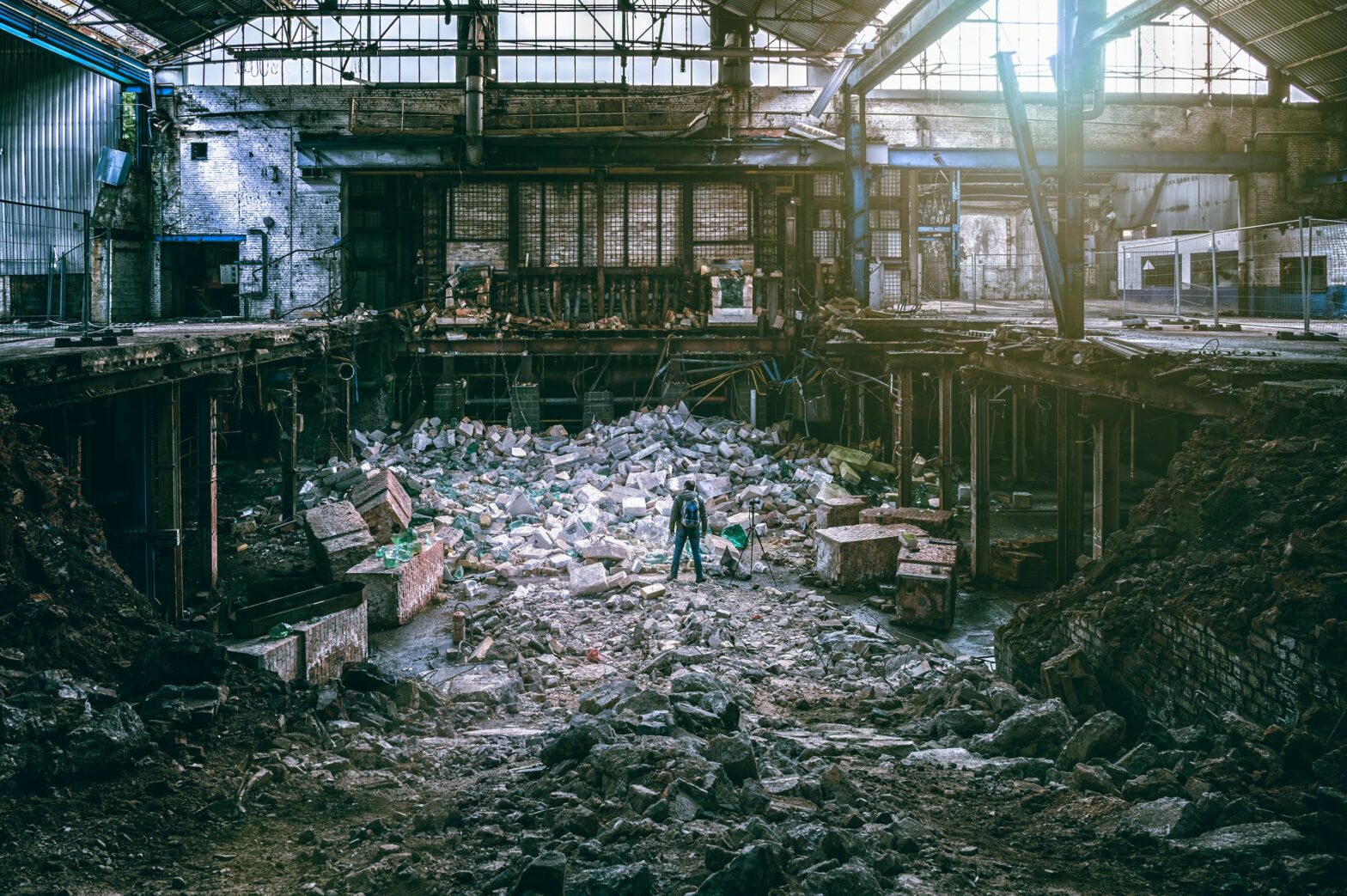 Pastor Jeff Meyers' new commentary on the Epistle of James, Wisdom for Dissidents, is an important work of practical scholarship and comes at a very appropriate time in our history.
Meyers puts the book in the historical context of the wave of persecutions we see in the first half of the Book of Acts where it, apparently, belongs. Let's take a moment to remind ourselves what other contexts the book has been put in. First, there is the no context: James is detached from history, filled with universal aphorisms. The trouble with that is the book has its own historical markers. It's written to "the diaspora", which is a word used in Acts to refer to Christians who had been scattered away from Jerusalem by persecutions from the Jerusalem ruling elite. It carries echoes of an earlier historical event, the diaspora of Jews during the Babylonian captivity. Of course, when we abstract our exegesis from history, we don't really universalize it; instead, we tame it, robbing it of its power. If we take Biblical teaching out of its history, we find ourselves unable to reinsert it back into our history. By putting James back into its historical context, Meyers helps us see its original vigor, and then build a hermeneutical bridge to our own time.
Second, there is the strong tendency to put the book into the context of the theological rivalries in which we are immersed. For many in the Reformed tradition, that is the context of the Reformation itself and its war against neo-Pelagianism. First, we read Paul in that context, seeing him as warring against a form of proto-Romanism. Then, the other side rebuts that view with reference to James. Paul is used as ammo for Sola Fide and James is used as ammo against it. Of course, it's hard to imagine that Paul and James have no bearing on the Reformation debates. But surely whatever Paul and James are dealing with is upstream from Luther vs. Rome and not downstream from it and should be treated as such hermeneutically.
The historical context into which Meyers puts James is largely that found in the Book of Acts. Acts shows severe persecution by the Judean elite against the followers of Jesus. That persecution leads to a "dispersion", the same word used by James himself to describe the addressees of his letter. This was the first major challenge of the Jesus movement and predates the circumcision conflicts. Thus, it is reasonable to see James as writing to those dispersed in Acts 8 and Acts 11, which then makes it reasonable to put James' authorship early. And if it is reasonable to put James's authorship early, it is also reasonable to attribute that authorship to the Apostle James, a member of Jesus's inner circle. If James the Apostle (as opposed to Jesus's familial brother, James the Just) is not the author, it would leave him as the only member of Jesus's inner circle not to have written any part of the New Testament. The Apostolic theory of authorship is virtually unknown in modern scholarship. I'm currently reading William Varner's excellent commentary of the Greek text of James, and he says he knows of no scholar who holds to the idea that James the son of Zebedee is the author. Then again, Varner's book was published a few years ago, before Meyers. It would be interesting to see him interact with Meyers on this point. Interestingly there is at least one Syrian Peshitta which identifies the author of James as the apostle (The Catholic epistle of st. James, a revised text with tr., intr. and notes ... - James (st, the apostle, the less.) - Google Books).
Meyers does not insist on the authorship question (I for one am only mostly convinced), but his thesis does not depend on it. What he does insist on is an early publishing (perhaps early 40s), which is crucial for his thesis. If James was written during the times of Judean persecution and dispersion, then it is likely about that. If James was written later, during the circumcision wars, then it is likely about that instead. And if it was written in the context of Judaizing, then it becomes more plausible that it is some sort of balancing against abuse of Paul's teaching about grace. But it does not reference the Pauline controversies nor show any other sign of being written in response to it.
Meyers offers us a better alternative. Instead of seeing the statements about faith and works as a sudden insertion into the letter with little or no context, Meyers gives us a James whose whole letter offers a united theme in response to persecution and Christians' ungodly strategies to deal with it. We can choose to see the book as a clear refutation of Christian zealotry or as a confusing refutation of proto-Pelagianism in counterbalance to Paul.
Once the proper context is found, the content of the book very much falls into place. Language about "zeal" and "political ambition" and "murder", "war" and "battles" is allowed to come alive again, rather than being treated as hyperbolic references to mundane (and unspecified) church disputes.
I wonder if there is more to be made out of the use of the word "diaspora" than Meyers makes in the book. He, properly, puts the opening of James in the context of the dispersions mentioned in Acts. But I wonder if the word choice in Acts and James has a subversive element to it. Standing in the background to all this is the great diaspora of the Babylonian Captivity. Babylon dispersed the people of Judea from their home who were exiled into the Babylonian empire. Scripture treats Judea (especially Jerusalem) as a new Babylon (1 Peter 5:13). The first diaspora was initiated by Babylon, and the second diaspora was initiated by the second Babylon - Jerusalem. Also, it is interesting that the first diaspora, the one mentioned in Acts 8, was from Jerusalem but did not go far as those driven out were "scattered throughout the regions of Judea and Samaria (Acts 8:1 NAS)". That put them well within the confines of Israel. This is a diaspora of, and to a major degree in, Israel.
One intriguing, but not yet completed project of the book is to try to create a parallel between the first Jacob's blessing of his 12 sons and James' (in the original Greek, Jacob) letter to the 12 tribes. Meyers makes a detailed comparison of the book to the 12 blessings Jacob gives in Genesis to his sons. Some of it fits beautifully, but some of it feels like a force fit, which Meyers acknowledges. I hope he, and the church, do not give up on that theme.
Perhaps the imagery of the blessings of Jacob are not put in order, but rather mixed throughout. Many of the same themes from Genesis 49 are there in James: beasts, swords/battles, reptiles, heavenly bodies, water, lust, birth, vine/wine, food, forced labor. There is a tremendous amount of overlap between the imagery found in James and in Genesis 49, but we have not found them in the same order. Perhaps they aren't in order because perhaps they aren't separate tribes any longer. The tribes in diaspora are generally considered no longer to be tribes. The exilic accounts are about the Jews, not the tribes. Remember, James is not writing in exact parallel to Genesis 49. He is, as the addressing of the book indicates, writing to a dispersed community. Further, Jacob was speaking to sons, but James was speaking to "tribes".
If Judea is Babylon, then it is slated for a fall, which Jesus clearly predicted in Matthew 24 (using astral language parallel to that Isaiah uses to describe the fall of the original Babylon). If we view James as focused on a 70 AD judgement, which I do, then doesn't all that astral imagery (gifts coming down from the father of lights, sun rising and scorching flowers, apostates as wandering planets, no shadow of turning) align with the astral imagery in the Olivette Discourse? Israel's moon is about to go dark. Jesus' sun is about to rise.
Speaking of imagery, there may be some other structure than the order in Genesis 49 for at least some of it. James 1 appears to present an ascending hierarchy of the cosmos, from water to land to animal to humanity to the sky.
Wave/water analogy, James 1:6.
Grass/flower analogy, James 1:9-11
Animal/hunting analogy ("dragged away" and "enticed" both have hunting overtones in the word choice in the Greek text), James 1:13-14.
Conception/birth analogy, James 1:15.
Astral analogy (father of lights, shadow, turning), which has astral connotations in the original Greek word choice), James 1:17.
What we see is a cosmic construction from sea to earth to animals to humans to heaven, with all but the last realm in a corrupt status. Only heaven remains incorrupt in this chain of being. Later, towards the end of the book, we'll see how the book is about waiting for the heavens to open and restoring rain to fall upon a corrupt Israel.
One hopes that the fire-quenching rain from heaven will come again with the help of Meyers' explication of James. Fiery rhetoric is on the rise. Meyers does not make direct application to the controversies of our time and perhaps it was wise not to. But alert readers will do so. Neither the revolutionary violent segment of the Christian left (liberation theology), nor the revolutionary violent segment of the Christian right (like sections of MAGA world) will bring about the righteousness of God. Social media, blogdom and some formerly restrained zones are now routinely speaking with the fiery rhetoric which Jesus and then James warn us about. Antifa didn't start by burning down shops, it started in comments sections of left blogs. The people kicking down doors and beating capitol police with fire extinguishers didn't start there. They started when conservative gatekeepers refused to extinguish the fires that came out of the mouths of the and keyboards of their (our) own movement. James's warnings stand before us, and the prophecies of Matthew 24 and the histories written by Josephus leave us without excuse. The fiery rhetoric leads to Gehenna, quite literally. The fire-breathing revolutionaries who seized control of the temple, ultimately were driven from that temple off the cliff into the literal Gehenna, the burning trash heap below.
---
Jerry Bowyer is Editor of Town Hall Finance, serves on the Editorial Board of Salem Communications, is Resident Economist with Kingdom Advisors, and is President of Bowyer Research. He holds a Sacred Theology Licentiate from the Collegium Augustinianum and a Bachelor's degree from Robert Morris University.
-->