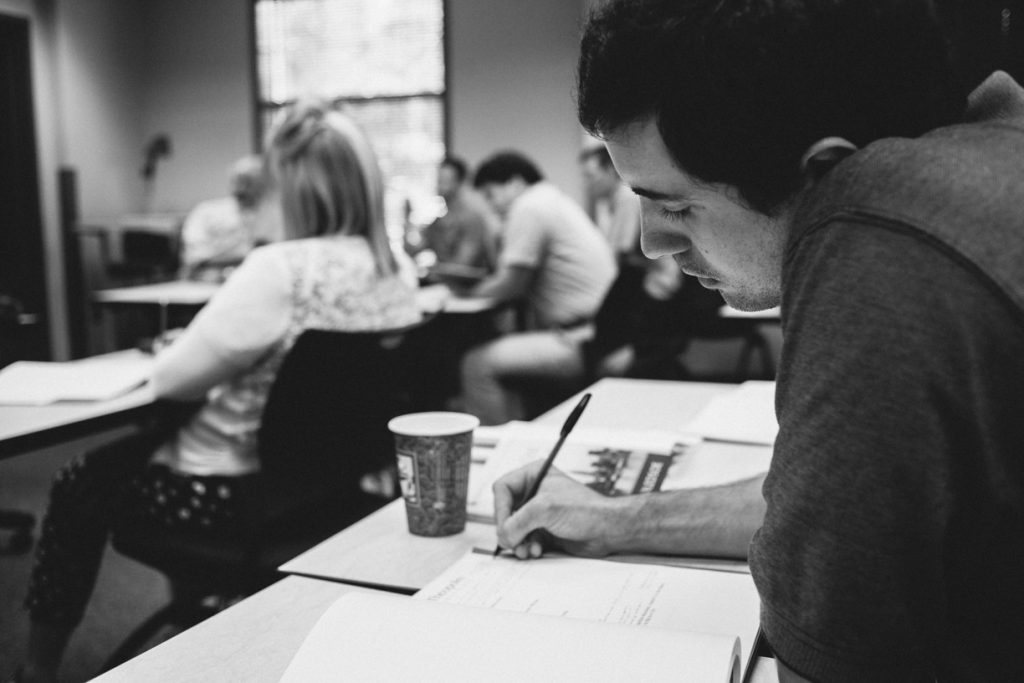 Culture-makers, not caretakers.
In her 2,000-year history, the church has faced many challenges when ministering to peoples and nations who were hearing the gospel for the first time, but never before has she carried out a mission to a post-Christian world: a world that once knew Christ, but has forgotten.
Today, the church needs leaders who will renew God's city to transform the world's cities. We do not need complacent caretakers. The church needs visionary culture-makers.
Revised Junior Fellows Program
To meet today's challenges in church and culture, the Theopolis Institute is set to begin our revised Junior Fellows Program, a year-long leadership training program, in August 2017.
Join us, and we will equip you for imaginative, courageous leadership in the church of the future. In addition to rigorous explorations into the content and meaning of scripture, liturgy, and sacrament, you will glimpse the glories of Christian civilization and its dynamic relationship with social and political life. As a Junior Fellow, you will visit unfamiliar churches, participate in ministry, and learn how to work faith into work.
In the new, revised Junior Fellows program, there will be fewer lectures and fewer hours in class, leaving more time for work and study.
These changes make the Junior Fellows program more flexible and vocation-friendly. We've made it easier for you to participate part-time. In addition to assigned readings, we will help you develop personalized plans for reading, research, and writing that fit your own interests and gifts.
With these revisions, the Junior Fellows program will make it easier for you to reach your goals in study and ministry.
Below is a possible weekly schedule for the revised Junior Fellows program:
Monday
Matins, 8-8:30 a.m.
Lectio, 8:30-11 a.m.
Sext, 11 a.m.
Vespers, 5 a.m.
Tuesday
Matins, 8-8:30 a.m.
Leitourgia, 8:30-11 a.m.
Sext, 11 a.m.
Public Lecture, 4 p.m.
Vespers, 5 p.m.
Wednesday-Thursday: Open for study, work
Friday
Matins, 8 a.m.
Quizzes, 8:30-9 a.m.
Pesher Group Seminar, 9-11 a.m.
Lunchbox Research Seminar or Visitor (11 a.m.-1 p.m.)
Sext 1 p.m.
Vespers, 5 p.m.
One Saturday a Month
Informal gathering at Beth-Elim (Leithart home)
Lectio, our Monday Bible seminar, will typically include an overview of a biblical book or books, with detailed attention to key passages. In the Leitourgia seminar, we will study biblical liturgical theology and evaluate the merits and defects of historic liturgies. Each Tuesday afternoon, a Theopolis Fellow or guest will deliver a public lecture on a theological or cultural topic.
Every Friday, you will be tested on the biblical material for the week, present your findings from a study of a biblical text at the Pesher Group seminar, and may attend a Research Seminar to discuss Theopolis Fellows' personal research projects.
Local Christian leaders will visit Theopolis to explain how they integrate faith with their calling. Once a month, we will gather at Beth-Elim, the Leithart home, for food and drink, song, games, poetry, and drama readings.
The year is divided into four seven-week terms (Trinity, Advent, Easter, Pentecost), with breaks between. At the end of the second and fourth terms, you will undergo oral exams. Throughout the year, you will work on a paper or project to present in a public forum at the end of Pentecost term.
With Theopolis's approval, you will search out a suitable ministry to be involved in, and during the second half of the year you will be required to volunteer for at least 5 hours a week. You will visit a church outside your own tradition at least once a month.
Your year at Theopolis will be full of laughter and feasting, but also rigor. When you are done, you will have the tools you need to be a servant of God's future city among the cities of this world, and a plan to use them.
Who is qualified to be a Junior Fellow?
Men and women from every Christian tradition are welcome to apply for admission as Junior Fellows. Each applicant must be endorsed by a local church and submit a letter of recommendation from a pastor or elder, and each will go through an intensive pastoral interview from Theopolis fellows. Applicants will normally be college graduates.
How much does it cost?
The cost of the course will be $5000 per year. Prior to admission, Junior Fellows must show proof that they can pay for the course, and support themselves for the year or residence. Two payment options are available: 1) Pay in full at the beginning of the academic year, in August; 2) Pay half at the beginning of the academic year, and half in January.
At this time, Theopolis cannot provide student housing and cannot offer work-study programs. Theopolis will assist students in locating affordable housing or boarding situations.
For more information, click HERE.
(This is a draft schedule for the first semester of the Jr Fellows Program. This represents a possible schedule for Trinity and Advent terms, 2017. Details of assignments are subject to change)
To apply, click HERE.