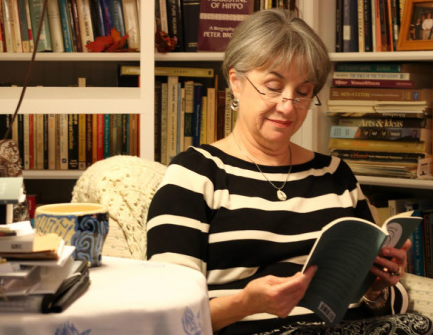 We are very pleased to announce that Esther Lightcap Meek will be the instructor for our 2018 Trinity Course in August. The course is titled "Loving to Know: Introducing Covenant Epistemology" and will be held August 13-17 at Beeson Divinity School.
Esther Meek, Ph.D., is Professor of Philosophy at Geneva College and a Fujimura Institute Fellow Scholar. Her books include Contact With Reality: Michael Polanyi's Realism and Why It Matters, A Little Manual for Knowing, Loving to Know: Introducing Covenant Epistemology, and Longing to Know: The Philosophy of Knowledge for Ordinary People.
This course will help you develop a vibrant vision of knowing and reality, which applies to any field of study or walk of life. It will form you in the tradition of "covenant epistemology," a fresh approach to knowing which takes as its paradigm the person's transformative, epiphanic, redemptive encounter with Christ. Covenant epistemology directly responds to modern Western culture's pervasive, inherited, defective epistemic "default" which has fomented disengagement, disenchantment and dehumanization. 
What you can expect during the course week
Interaction

 with leading scholars and theologians in an intimate setting

Evening social activities and meals together 

Vibrant liturgy every day

You will sing dozens of Psalms together
Morning, Noon, and Evening Services encompass the teaching with worship and song.

A Network

Stimulating conversations and fellowship with bright, passionate people excited about Scripture, culture and worship.

Revolutionary Teaching
Engaging Seminar Discussion
Meals – breakfast, lunch, coffee and snacks are provided.
Learn more and regsiter HERE, and we look forward to seeing many of you there!